Interior Design
I have been at Dulwich Village for over 20 years designing and helping people select materials and wallpapers for their houses I like to work with the client so they can feel completely at home in the environment that has been created. I can work with either contemporary or traditional styles and the choice can be made from a wide range of materials, with suppliers including:
Zoffany, Designers Guild, Osborne Little, Romo, Colefax and Fowler, Marvic, Zimmer and Rhode, Jab and many more.
Lampshades
These can be made to any design you wish or exhisting frames can be re-covered. I normally use silk for these which can be of any colour or pattern of your choice. I can also supply hand-made papier mache lampshades which are made in France. These can be done to order and are only supplied to me in England.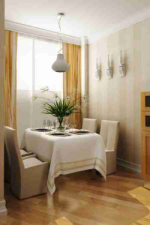 Contact me
26 Oaks Avenue
London
SE19 1QY
020 8761 6612
francis@francisjevons.com